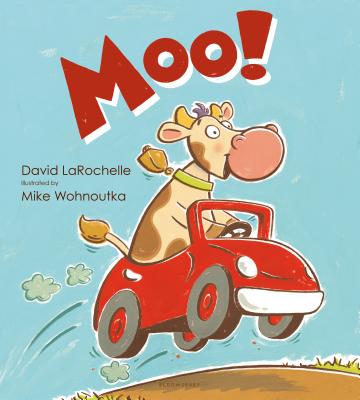 Moo!
Publication Date:
October 8th, 2013
Publisher:
Bloomsbury USA Childrens
Usually Ships in 1 to 5 Days
Description
This utterly clever and fun story is the perfect read aloud!
When Cow gets her hooves on the farmer's car, she takes it for a wild ride through the country. Moooo! But a bump in the road brings this joy ride to a troublesome end. Moo-moo. . . . Has Cow learned her lesson about living life in the fast lane? Moo?
The Geisel Award winning creators tell a complete story with just one word--MOO--in this imaginative picture book that will have readers laughing one moment and on the edge of their seats the next, as it captures the highs and lows of a mischievous cow's very exciting day.
About the Author
Mike Wohnoutka is the illustrator of Jack's House, Cowboy Sam and Those Confounded Secrets, and The Wizzy Foot. A graduate of the Savannah College of Art and Design, Mike lives with his wife and two children in Minneapolis, Minnesota.